Design
Our design process begins by listening. We work closely with our clients to accurately identify the key requirements for every application. Our systems are designed to match these requirements and ensure that all your needs are met.
We will start the design with your power needs at your location. Our professional team will translate this into an initial design and finally the detailed specification.
Our design services include:
Load calculation
Load simulation
Single line schematics
Panel wiring diagrams
Layout diagrams of system

Engineering
Our engineering process follows European electrical codes and standards, ensuring the final product is safe and reliable. Using state-of-the-art hardware and software, our systems are future-proof and will produce clean energy for years to come.

Manufacturing
All Independent Energy solutions are manufactured in-house in our workshop in Haarlem, or by one of our trusted manufacturing partners. This ensures the same high standards can be enjoyed across the board on all our products.

Installation
Depending on your needs, we can perform installations ourselves with our skilled and experienced installation team, or ship materials directly for your own team to install. Our team has installed systems in Europe, South America and most African countries and continues to install across the globe.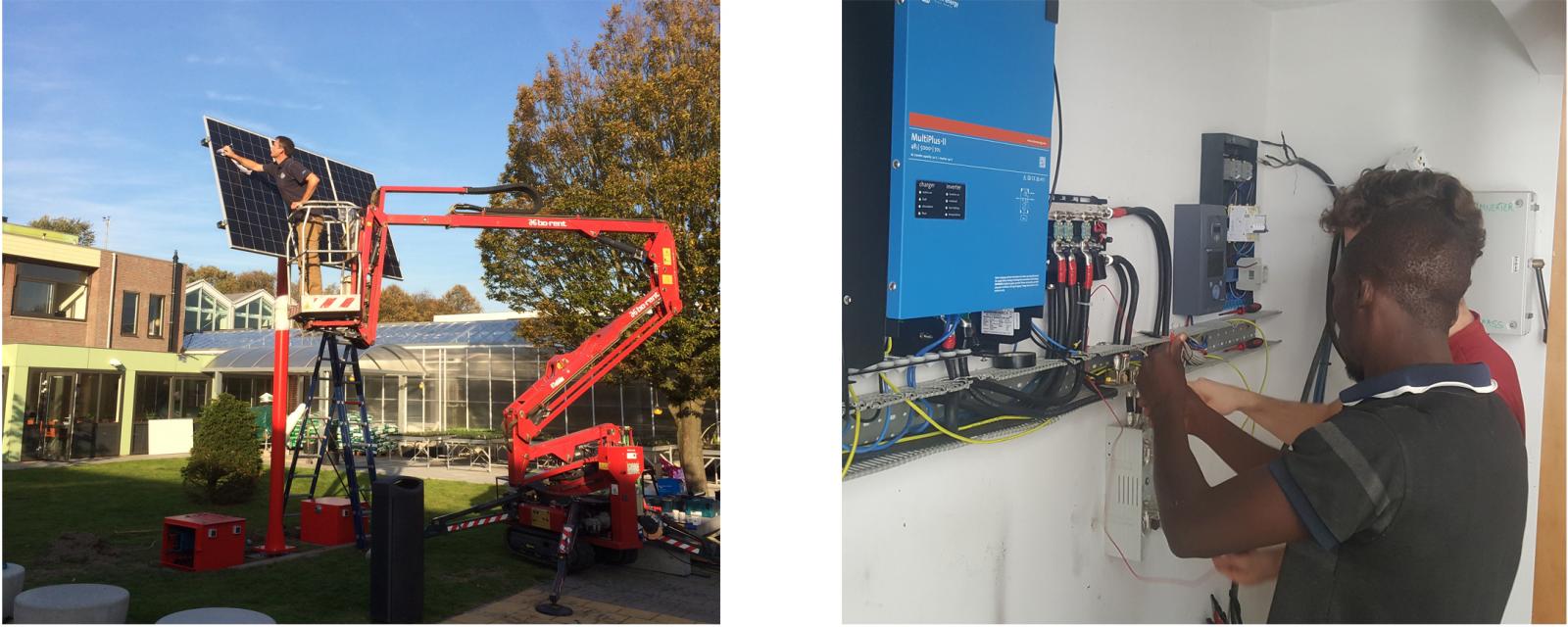 Service
Independent Energy is able to provide after-sales service on all our systems. For internet-connected systems, we are able to remotely monitor and troubleshoot any technical issues that may arise in the lifetime of your system. For larger systems, we are also able to diagnose and rectify issues onsite.